Efficient And Effective Burst Pipe Repair Services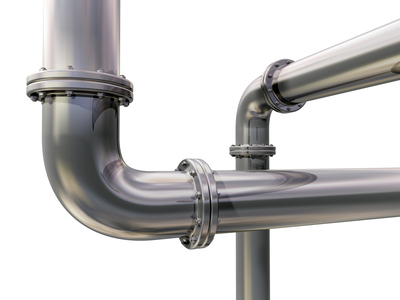 Your plumbing pipes can burst for any number of reasons. Heavy vehicles can break your pipes if they drive over them, the weather can freeze your pipes making them burst, naturally occurring movements and vibrations can cause connections to leak, digging into them, and trees roots can grow into them. Many times, our customers may not be able to tell there's a burst pipe somewhere along the line. Higher than usual water bills or clogs are the main symptoms.
If you experience puddles on your lawn or through your foundation, that's a sure sign your pipes have burst or are leaking. Rooter Pro Plumbing is the plumber in Manteca and many other areas of California who specialize in burst pipe repair services. Whether you own a commercial plumbing system or residential, we can help.
Loose Connections
Heavy Vehicles
Tree Root Infiltration
Frozen Pipes
Digging
Eliminate Your Downtime With Our Commercial Burst Pipe Repairs
Rooter Pro Plumbing has the experience and expertise to handle your commercial burst pipe issues as quickly as possible with trenchless methods. All our professional plumbers are highly trained for commercial plumbing applications. We know you can't stay down when you have pipes that burst in your place of business, so let us come out to make the repairs for you.
Burst Pipe Leak Location Service
Rooter Pro Plumbing is the plumbing company you want for finding the precise location where your pipes burst if you own a plumbing system in Manteca, Modesto, Stockton, Tracy, or any of our other service areas. There are still plumbers out there who find your burst pipes by digging, but today that's no longer necessary if you have the right tools. Rooter Pro Plumbing has state of the art tools and equipment to exactly pinpoint your trouble areas so there's no digging up your foundation, walls, or landscape.
Trenchless Pipe Repairs
Speaking of state of the art equipment, if you haven't heard of trenchless pipe repairs or know what they can do for you, we can tell you. We provide pipelining for potable water and sewer line repairs using our trenchless pipe techniques. Basically, the exact location of the damaged pipes are located and a hole dug nearby extending to the burst pipes. Equipment is used to insert a pipelinging product into the pipes. The pipelinging is expanded and hardened, effectively solving the problem. There's no digging trenches or digging out your foundation to remove and replace your burst pipes because they are repaired from the inside.
Rooter Pro Plumbing are the professional plumbers who can get your burst pipe repairs taken care of quickly and efficiently, and for much less cost because there's no extensive labor charges for all that digging or breaking up your foundation. We can give you a great, upfront competitive quote.
If you are looking for burst pipe repair services in California, then please call 209-834-0173 [Manteca], 209-576-1617 [Modesto], 209-835-3114 [Tracy], or 209-462-3735 [Stockton] or complete our online request form.