Plumbing Serving Stockton, CA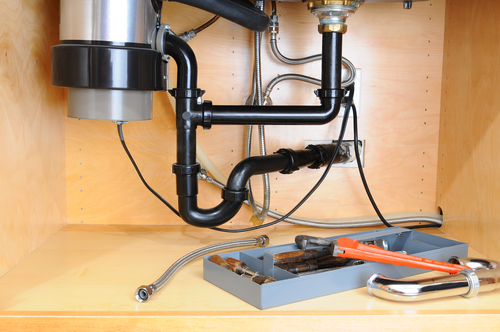 Do you have a Stockton, CA home or business with plumbing problems that you need a professional local plumber for? The Stockton plumbers to call for repairs, clogs, and other plumbing services, is Rooter Pro Plumbing. We are available at all times for emergency plumbing repairs or drain clog clearing. The Stockton area reported nearly 300K residents in 2013, include commercial entities and you can imagine that there are plenty of plumbers to choose from in Stockton. But call the best when you need help - Rooter Pro Plumbing.
Our local plumbers can take care of you any time you need us when there is an emergency situation going on. When you call us, we'll be there in a flash with all the tools and parts we need to do expert troubleshooting that includes leak detection, clog location, drain cleaning, and pipe replacement. We also offer other services like bathroom and kitchen plumbing fixture replacements and water heater repair and replacement. We can keep your Stockton home drains cleaned any time.
24/7 Emergency Plumbing Repairs in Stockton
When your Stockton plumbing springs a leak, you can count on us for full plumbing services that will take care of the problems. Whether you're a commercial building owner or residential homeowner, we can get it done for you with efficient service.
Water Softeners & Water Filtration
We also can service, repair, or install new water softeners and water filtration systems. Having purified water to drink is vital for many families. If you're not sure what you need for new installation, we have the experience to guide you through the decision process. Many whole home water treatment systems are very effective at providing you with good water. Water softeners are also important if you have sediment or lime scale issues. A whole home system ensures your pipes stay cleaner longer because these substances build up in your pipes, fixtures, dishwasher, shower heads, drain pipes, and washing machine. Once scale builds, it narrows your pipes which then have to be water jetted out to remove the rock hard substance.
Leak Detection for Stockton
If you have low water pressure, it could be that a leak is happening underground where you don't notice it. Leak detection is important because it uses state of the art equipment to locate the leak. With this technology, there's no tearing up your lawn, foundation, ceilings, or walls to find the source of hidden leaks. When the weather changes, things contract and expand including all your plumbing parts. This, over time, can cause connections to fail resulting in water leaks. There are tiny vibrations caused by the earth that also vibrates connections, causing them to leak. We use infrared technology to locate the cause of your leaks and we can find them all no matter where they're hiding.
You Can Rely On Our Expert Plumbers
If you are looking for plumbing services in Stockton, California, then please call 209-834-0173 [Manteca], 209-576-1617 [Modesto], 209-835-3114 [Tracy], or 209-462-3735 [Stockton] or complete our online request form.