Professional Water Heater Installation Services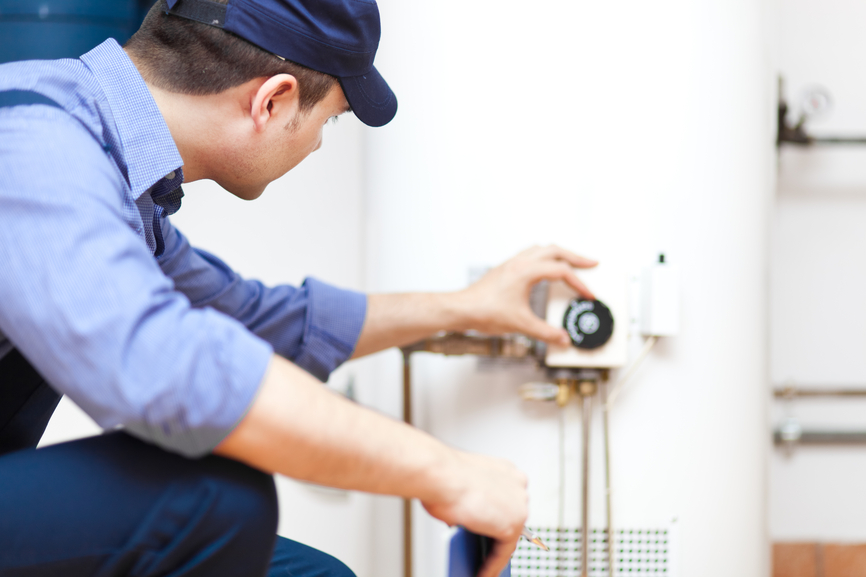 Whether you live or own a commercial business in Modesto, Manteca, Stockton, Tracy, or somewhere in the surrounding areas, our professional Rooter Pro Plumbing company can help you with your hot water heater installations. We can help you choose the perfect system to meet all your hot water needs whether you're just installing for one faucet or all of them.
Rooter Pro Plumbing is the professional water heater installation company who can give you expert services at competitive, fair prices. We offer all our customers 100% complete satisfaction guaranteed on our workmanship and can fit you with a great, energy savings water heater you'll be very happy with. Whether it's a tankless system or tank system, gas fed or electric, water heater and/or boiler, Rooter Pro Plumbing can fit you with the right one. Call today for a great upfront quote for a new water heater installation or to get your water heater replacement needs evaluated.
Water Heater Replacement
If your water heater is not serving you well with plenty of clean hot water, it may be time to replace it. Do you not have enough hot water to go around? Are scale and sediment deposits clogging up your tank and burning out the heating elements? Do you have sporadic hot water? A replacement with the right system can be the right solution. If you're not sure whether you should replace your water heater yet or what the problems really are, we can take a look at it for you and determine if replacement is right for your unique circumstances. Our professional plumbers will always be honest with you, so you can count on our expert advice.
New Water Heater Installations
If you are adding on or building new, you'll need the services of a local plumber for your new water heater installations. Rooter Pro Plumbing are the professional plumbers you can count on to help you with your new water heater installations. We can help you choose the right size and type to suit your individual needs. We will install your new water heater right so you don't have to worry about leaking or any other problems.
Tankless Water Heater Installations
The tankless water heater is wonderful for instant hot water in places you're adding onto. If you're building a guest cottage, cabana, garage apartment, workshop, or any other additions, they are the perfect option. They take up much less space, are quick to install, require little energy, and give you hot water on demand. There's no taking up space for a tank, no running all day and night, and can save you an average of about 40% on your energy bills. Tankless water heater installation is the solution when switching to a better system or adding on.
If you are looking for water heater installation services in California, then please call 209-834-0173 [Manteca], 209-576-1617 [Modesto], 209-835-3114 [Tracy], or 209-462-3735 [Stockton] or complete our online request form.