Efficient, Professional Modesto & Surrounding Area Sewer Line Repairs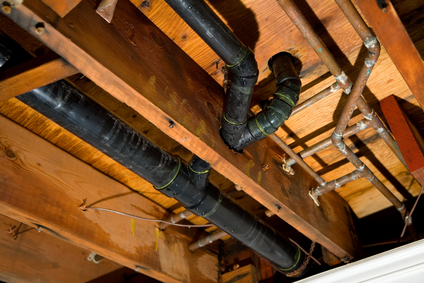 Many home owners and business owners have to deal with sewer line repairs at some point in time. Drainage problems and sewer line failure happen, and they're something everyone wants to avoid. If you're stuck with a sewer line problem, you can count on Rooter Pro Plumbing to meet your repair needs efficiently and with expertise. As the local favorite sewer line repair experts in Modesto, Manteca, Stockton, Tracy, and other surrounding areas, our professional plumbers have the experience and proper tools to handle your sewer line repair work.
You may just have noticed things going wrong with your sewer lines, and if you have, it's important to get them taken care of right away. Leaks can go on extensively underground until they're noticed, which will only mean your water bill will spike.
Things that you can watch for at all times which tell you it's time for sewer line repair are:
Backups in drains
Slow moving drains
Increase in pests or rodents
Soaked spots on your lawn
Changes in water levels in toilets or tanks
Water Bill increase for seemingly no reason
Video Inspection For Sewer Line Repair
Since it's impossible to inspect the condition of all your sewer lines unless you dig them up and pull them out, new technologies have advanced to allow professional plumbers to inspect the sewer lines via video cameras that are inserted into the pipes so we can view the inside of your pipes remotely. Now we can easily find the causes of problems and exactly pinpoint the location. This is the first step in your sewer line repair project. We can provide you with a DVD copy of this inspection so you can use it for insurance or other verification purposes.
Trenchless Sewer Line Repairs
The next thing our professional plumbers can offer you for efficiency and most likely cost savings is the use of trenchless sewer line repairs. With this method, there is no digging into your foundation or landscape except possibly at pinpoint locations just to access the pipes. With one method, the pipes are burst as the new, stronger pipe is inserted. With the other, a lining is inserted, expanded, and cured to become hard. This efficiently solves your Modesto sewer line repair needs. Both methods offer great results and are completely safe for your pipes and occupants. As your professional plumber, we'll advise you as to which method is best for your unique situation or if something different needs to be done. Give us a call today for your free, upfront, honest quote!
If you are looking for sewer line repair services in California, then please call 209-834-0173 [Manteca], 209-576-1617 [Modesto], 209-835-3114 [Tracy], or 209-462-3735 [Stockton] or complete our online request form.