Residential And Commercial Water Filtration Systems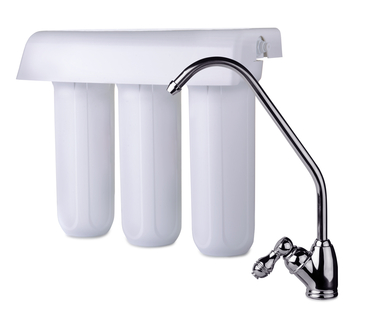 Whether you already have a water filtration system that needs maintenance or repairs, or you need one installed, Rooter Pro Plumbing is the professional plumbers to call. We provide expert services to many areas in California including Modesto, Manteca, Stockton, Tracy, and other nearby areas. We can handle your residential or commercial water filtration system needs.
There are many reasons why you need a water filtration system to purify your drinking water because there are so many things that can negatively impact our fresh water supply. From cleaning to bathing and drinking, you need to be sure your water isn't contaminated with pollutants, harmful microbes, pesticides, chlorine, and more. Water filtration systems can give you pure water to use so you can stay healthy and enjoy good quality water for your home or commercial business.
Types of Water Filtration Systems for New Installations
There are options in water filtration systems that take care of filtering out different contaminants. The most common types of water filtration systems are the reverse-osmosis system in-line and the carbon based system. Your water can be tested for a thorough analysis to determine which filtration system is best for your unique needs. We'll then offer you options for water filtration systems to purify your fresh water supply.
Repairs for Water Filtration Systems
Our professional plumbing company can make repairs on your existing water filtration systems, maintain them, or replace them. It's important that this system stays working properly at all times so you can count on quality water for your business or home. There are a number of things that have to be checked, adjusted, and changed when you own a water filtration system. Our professional plumbing company can meet those needs.
Rooter Pro Plumbing offers 24/7 emergency repairs, so if you have a problem with your water filtration system and it's causing an emergency situation, give our team a call. Many commercial companies rely heavily on their water filtration system to operate, and when it goes down it can cause serious problems. Cooking and various beverages need to be made of quality water, so give our team a call if yours is down or you haven't had anyone schedule maintenance for it.
Why Choose Rooter Pro Plumbing For Water Filtration Systems?
When you call on our professional plumbing company at Rooter Pro Plumbing, you'll have experts working on your plumbing system. We offer you 100% satisfaction guaranteed on all our workmanship. We also provide you with upfront, competitive quotes so you don't have to worry about extra charges being tacked on. We'll always tell you what's needed upfront so you can make the best decisions for your water filtration systems or other plumbing needs.
If you are looking for water filtration services in California, then please call 209-834-0173 [Manteca], 209-576-1617 [Modesto], 209-835-3114 [Tracy], or 209-462-3735 [Stockton] or complete our online request form.