Gas Line Leak Detection & Repair For California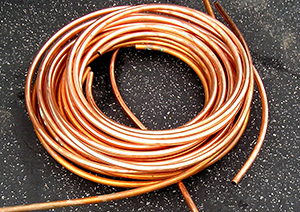 If you live in California anywhere near Manteca, Tracy, Stockton, or Modesto, Rooter Pro Plumbing can provide you with gas line leak detection and repair services for your plumbing system. We can also install new gas lines. Whether you're switching from electric to gas, installing a new line for barbeque grills, or hooking up a fireplace for easier use, the gas lines will need to be installed by a local plumber who is certified to do the work.
Gas leaks are dangerous to your home, building, and occupants, so if you believe you have a gas leak, leave the area immediately. Both commercial property owners and residential homeowners enjoy our gas line leak detection and repair services to keep them safe and the lines in good repair. We are reliable, have all the right training, and offer upfront competitive quotes.
Gas lines are an important part of your ability to heat water, power your stove, run the furnace, and more. They are constantly at work, which means when they have problems it's vital that you have a professional plumber that can repair them. Gas lines required trained professionals to do the work, and it's important they are experienced. Rooter Pro Plumbing are the Manteca area plumbers who can help.
Gas -The Silent, Deadly Killer
Gas can be impossible to detect, which is unfortunate because it's a deadly killer. Be sure that if you have gas in your home or commercial building that you have working, maintained gas leak detectors. Leaking from gas pipes can cause asphyxiation which is suffocation from not being able to breathe. It can also cause explosions if there's just a tiny spark and the space has filled enough with gas. Your gas lines are an important part of the function of your home or business, so getting them checked and tested regularly is important.
Regular Maintenance & Testing For Gas Lines
There's nothing more important for you to do as the responsible party who owns your home or business than getting your gas lines checked, tested, and maintained. The last thing you want is to put anyone in harms way by neglecting this important maintenance. Rooter Pro Plumbing can provide these services to you to keep your gas line system safe because the best way to prevent gas leaks is through regular maintenance.
Commercial Gas Line Services
Whether your commercial building needs new gas line installations or repairs, our team is ready to help. We have a 24/7 emergency service line ready to take your call for repairs. We have the knowledgeable and experienced local plumbers who can efficiently test for leaks, install new gas lines and gas appliances, and make repairs. So give us a call for an upfront, affordable quote.
If you are looking for gas line leak detection and repair services in California, then please call 209-834-0173 [Manteca], 209-576-1617 [Modesto], 209-835-3114 [Tracy], or 209-462-3735 [Stockton] or complete our online request form.