Professional Slab Leak Repair Service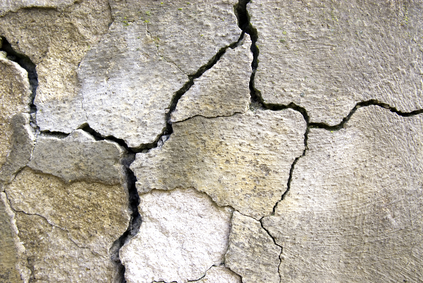 Rooter Pro Plumbing can help you repair leaks in your foundation whether your property is residential or commercial. Slab leaks need to be repaired soon because if left, the soil can erode from underneath the foundation, causing huge problems for your structure whether the problem is from a plumbing leak or you need a sump pump to remove rain flooding issues in the basement.
If you've experienced pools of water or wet areas on your foundation, it's time to give the professional plumbers at Rooter Pro Plumbing a call. Slab leaks can be caused by plumbing or flooding around the foundation. Plumbing pipes and hot water heaters can leak, causing the foundation to be saturated with water. Excessive moisture problems need to be checked as well, even if you don't see signs of puddling.
Does your basement area or carpeting in your California home or commercial business smell musty? It's likely from mildew or mold that enjoys damp or moist, dark, places to thrive. Cracks can form on your walls or under the floor on the foundation. Mold remediation is a costly service, so the sooner you have our professional Manteca plumbers repair your foundation issues, the less risk you're taking for further repairs.
Spikes in Water Bills
Wet Spots
Walls Sweating
Cracks in the Foundation
Musty Smells
Pooling Water
Expert Leak Detection For Slab Leaks
The unfortunate thing about slab leaks is that the source of the leak is often not apparent unless you have the right tools to locate the cause, which is perfect for locating slab leaks. Rooter Pro Plumbing uses state of the art equipment using infrared technology to pinpoint the source of leaks no matter where they are located.
Trenchless Repiping Saves You Money
Rather than having your slab foundation torn up to replace parts of the plumbing system, we offer a trenchless repiping service for burst pipes. When a plumbing pipe bursts, we can install a new pipe within the old which is being done today with new technologies. This will keep your foundation from further damages and repairs.
Keep a watch on your utility bills. If you're noticing a spike, you may have a leak in your plumbing. It won't be long before the root of the problem needs to be taken care of. Whether it's your slab leak repairs, leak detection, trenchless pipe replacement, or any other leak repairs, Rooter Pro Plumbing is the name to remember. When you call on our professional plumbers, we're ready to help you with upfront quotes, competitive rates, and great workmanship. We offer leak repairs 24/7 to protect your home or commercial building. Give us a call because we can get the slab leak repairs done for you efficiently and effectively!
If you are looking for slab leak repair services in California, then please call 209-834-0173 [Manteca], 209-576-1617 [Modesto], 209-835-3114 [Tracy], or 209-462-3735 [Stockton] or complete our online request form.