The Lathrop, CA Plumbers You Need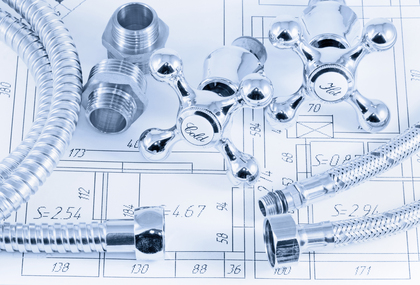 Plumbing problems are never fun, especially when it's an emergency situation. Rooter Pro Plumbing understands that you need a Lathrop plumber to be there for you when things go wrong with your plumbing. We take great care of our neighbors in Lathrop, so be sure you keep our number for those times when you need plumbing services. We offer full plumbing services to the city of Lathrop, so whatever you need we can handle. We can also handle your bathroom and kitchen plumbing fixture replacements, drain cleaning to keep your pipes in tip top shape, and water heater repair and replacement. Whether it's leak detection, clog removal, drain cleaning, gas lines, or any other plumbing issue, we have you covered.
Drain & Sewer Cleaning
Insurance Repairs
Gas Leaks
Water Heaters
Correcting Plumbing Violations
Hydro Jetting
Water Leak Detection
Sewer Excavations
Pipe Inspection
Plumbing Fixtures
24/7 Emergency Plumbing Repairs in Lathrop
Our Lathrop plumbers provide leak detection, drain cleaning, clog location, pipe replacements and more. Most times, your Lathrop plumbing system will spring a leak or get a clog when you least expect it. Rooter Pro Plumbing offers 24/7 emergency plumbing repairs to the city of Lathrop, for both commercial and residential customers. We provide up front pricing, trained plumbing contractors, 100% satisfaction guaranteed on all our workmanship, and the latest in technology on our tools and equipment to ensure we can handle your plumbing repairs as quickly and effectively as possible.
Our customers come first for us at Rooter Pro Plumbing, so be sure you keep our number handy for those unexpected emergency plumbing situations. We'll make short order of the work so you can get back to life as usual. Rooter Pro Plumbing is the name to remember for all your Lathrop emergency plumbing repairs.
Water Softeners & Water Filtration
If you have Lathrop hard water that leaves scum all over your dishes and shower, it's time to do something about it. Water softeners and water filtration systems are important to ensure you're not building up scale within your pipes. Scale and sediments can coat your pipes as well as all the surfaces it comes in contact with including your dishes and shower. With a whole home water softener and water filtration system from Rooter Pro Plumbing, you can rid your water of these issues for as long as you have the equipment. Our professional Lathrop plumbers can also service your water softener and filtration system, make repairs or replace the equipment with something better. Your Lathrop water softeners can rid your pipes and fixtures of sediment or lime scale buildup for good.
You Can Rely On Our Expert Plumbers
If you are looking for plumbing services in Lathrop, California, then please call 209-834-0173 [Manteca], 209-576-1617 [Modesto], 209-835-3114 [Tracy], or 209-462-3735 [Stockton] or complete our online request form.