Professional Sump Pumps Installation & Repair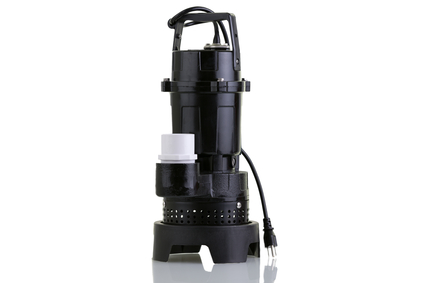 Whether you have a commercial building or a home in the Manteca, Modesto, Stockton, Tracy and surrounding areas, a sump pump can be placed in any location to handle any water flooding problems. They can be placed inside or outside to handle water pooling and leaching. If you are looking for a professional plumber for sump pump installation & repair, Rooter Pro Plumbing are the pro's to call. We can repair broken sump pumps, install new, or replace them.
No one wants to have a flooded basement or outdoor areas near the home's foundation. These problems can cause significant damages to your commercial building or home. When storms arrive that send flash floods our way, it's important to remove any pooling water or basement flooding problems. This unwanted standing water can be pumped away with the right sump pump system.
The installation of the right sump pump along with some waterproof sealing for your basement will likely take care of the problems you're having with flooding. Don't think that just because the water recedes you won't have mold or mildew growing if you neglect the issue. The longer the moisture is present and the more flooding occurring, the worse your repairs will need to be which may result in extensive building material restorations.
Most of the time, sump pumps are not hard or complicated to install, but it does take a professional plumber to get it done safely and right. It's a really challenging project for the do it yourself-er, so just give our professional plumbers a call at Rooter Pro Plumbing and we'll take care of it for you.
Repair & Maintenance For Sump Pumps
If you already own a sump pump, it's important to keep up the repairs and maintenance for the system because you don't want to wind up with a flooded lawn or basement again. It's never an opportune time to deal with flooding. Rooter Pro Plumbing can keep your home or commercial property safe from flooding with our sump pump maintenance & repair services. Regular maintenance for your sump pump includes:
Cleaning out the Sump Pit
Checking the Float
Cleaning the Impeller
Checking Electricity
Testing the Check Valve
Your sump pump may seem like it's functioning properly, but it may not be especially if it hasn't been checked in some time. As your professional Manteca area plumbers, we will be able to test your sump pump system and make any repairs needed after we discuss any issues with you. You'll have a free, competitive honest quote from our plumbers if you need repairs. Whether you live in Modesto, Manteca, Stockton, Tracy, or any other surrounding areas in California, we can be there for your sump pump needs.
If you are looking for sump pump installation & repair services in California, then please call 209-834-0173 [Manteca], 209-576-1617 [Modesto], 209-835-3114 [Tracy], or 209-462-3735 [Stockton] or complete our online request form.