The Ceres, CA Plumbers You Need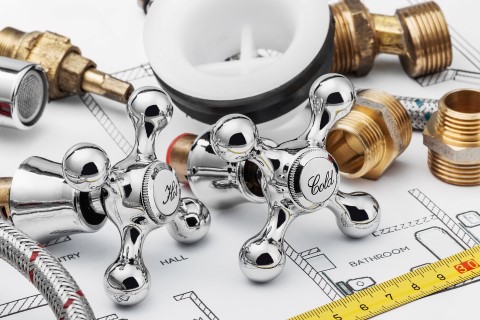 Rooter Pro Plumbing is the professional emergency plumbing company to call when you need a Ceres plumber who offers a wide range of plumbing services to meet your every need, large or small. Our professional California plumbers are ready to assist you with any emergency plumbing repairs or plumbing project. We send our fully trained and experience plumbers to your location with fully stocked trucks to ensure we can take care of the problem efficiently.
We also offer a full line of other plumbing services for both residential and commercial services such as sewer and drain cleaning for maintenance, water heaters, gas lines, fixture repairs and replacement, kitchen and bathroom plumbing remodeling, insurance repairs, garbage disposals, repiping, sump pumps, video inspections, water filtration and softeners, water heaters, shower & tub replacement, faucets, fixtures, & sinks, and so much more!
Ceres Sewer & Drains Cleaning & Leaks
When your Ceres plumbing system is subjected to scale, lime, sediments, and objects that shouldn't be put down the drains, it can cause clogs. Keeping your drains clean of scale, lime and sediments will go far to ensuring you have a healthy plumbing system. Debris in the pipes can quickly decay, causing bad odors from your drains. Our plumber for your Ceres home or business can ensure that your sewer lines and drains are cleaned and that leaks are taken care of.
Local Ceres Plumbers You Can Count On For Ceres 24/7 Emergency Plumbing Repairs
If you're looking for a local Ceres plumber you can count on for emergency plumbing repairs, call on our professional California plumbers at Rooter Pro Plumbing. We are the plumbers to call when you need a Ceres plumber to handle all your emergency plumbing repairs (or regular plumbing projects). We will be able to troubleshoot hidden leaks and clogs efficiently since we use state of the art tools and equipment to keep your foundation, walls, and lawn from having to be torn up just to find the location of the leak or clog. We use infrared technology to locate the cause of your leaks and we can find them all no matter where they're hiding.
Leak Detection in Ceres
If you suffer from low water pressure in your Ceres home or commercial building, it could be that a leak is going on in hidden areas such as underground where you don't notice it. Leak detection is important because it uses infrared technology to locate the leak. With this technology, there's no tearing up your lawn, foundation, ceilings, or walls to find the source of hidden leaks in your Ceres plumbing system. When the weather changes, everything involved in your plumbing system will contract and expand which is hard on connections. This, over time, can cause failure which results in water leaks. Tiny vibrations caused by the earth will also vibrates connections, causing the seals to break.
You Can Rely On Our Expert Plumbers
If you are looking for plumbing services in Ceres, California, then please call 209-834-0173 [Manteca], 209-576-1617 [Modesto], 209-835-3114 [Tracy], or 209-462-3735 [Stockton] or complete our online request form.