The Manteca, CA Plumbers You Need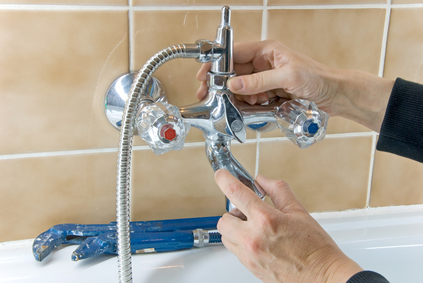 If you have a home or commercial business located in Manteca, CA and you have plumbing problems that need to be taken care of, Rooter Pro Plumbing can be there for you. We provide full plumbing services, have state of the art equipment, and do great work. We are the Manteca plumbers to call when you need repairs, clogs, or other plumbing services. We offer 24/7 services for your emergency plumbing situations. When you need help, you want to be sure your plumber has the experience and equipment to do the job efficiently and effectively.
Our Manteca plumbers can respond to your emergency call any time you need us. We'll make every effort to arrive quickly and will have all the tools and parts we need to do expert troubleshooting. We provide leak detection, drain cleaning, clog location, pipe replacements and more. We can also handle your bathroom and kitchen plumbing fixture replacements, drain cleaning to keep your pipes in tip top shape, and water heater repair and replacement.
Water Heater Services
Burst Pipe Repairs
Clogged Toilet Repairs
Commercial Plumbing
Faucets, Fixtures, & Sinks
Gas Line Services
Hydro-jetting
and so much more
24/7 Emergency Plumbing Repairs in Manteca
Having your Manteca plumbing system fail is not only frustrating, but unhealthy if you have a backup in your home or building. If you think or know you have a leak or you wind up with a drain clog, count on us to detect leaks quickly and make repairs fast. An experienced plumber with all the right tools will make short order of the work so you can get back to your life. Rooter Pro Plumbing is the right choice for all your emergency plumbing repairs in Manteca!
Water Softeners & Water Filtration
Water softeners and water filtration systems are wonderful for your Manteca home. Whole home systems will keep your drinking water pure and your hard water or lime scale problems eliminated. We can help you find the right systems to fit your individual needs whether you're a commercial or residential customers. Water softeners can rid your pipes and fixtures of sediment or lime scale buildup.
This substance coats your pipes and everything connected to them including your shower heads, dishwasher, and washing machine. If you have scum or white powder coating your dishes after you wash them in the dishwasher, you have a problem that needs to be addressed with a water softener. Filtering your water with a whole home system gives you fresh pure water when you have the right equipment. We can fix you up with a system you can trust to eliminate unhealthy water problems.
You Can Rely On Our Expert Plumbers
If you are looking for plumbing services in Manteca, California, then please call 209-834-0173 [Manteca], 209-576-1617 [Modesto], 209-835-3114 [Tracy], or 209-462-3735 [Stockton] or complete our online request form.