Expert State-Of-The-Art Pipe Location Services In Manteca & Surrounding Areas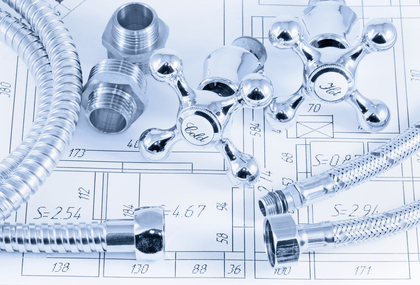 For both commercial and residential customers, Rooter Pro Plumbing offers expert Pipe Location Services for Manteca and surrounding areas. We use state-of-the-art pipe location tools to find all areas of your plumbing system so you don't have the area excavated. We can map out your entire utility systems so you know exactly where everything is located. We can also provide other advanced services such as leak detection and video inspections. When you need a professional Manteca, Modesto, Stockton, Tracy, or surrounding area pipe location service, please call our professional plumbers at Rooter Pro Plumbing and let us get started. You'll be 100% satisfied with our services -we guarantee it. Plus, we only give upfront quotes at competitive rates with charges by the job, not by the hour.
Locate Pipes Before You Dig
Locating your Manteca underground pipes is the first step you should take before you begin digging for any project. You need to know where everything is so you don't run into problems like breaking your sewer lines. Before you dig, give our professional plumbers at Rooter Pro Plumbing a call so you know the exact depth, location, and route of your plumbing pipes, gas lines, electrical lines, and more.
Find Utilities Before Excavation:
PVC Pipelines
Stubs
Road Crossings
Pipeline Paths
Clean-Outs
Buried Valves
Gas Lines
Electrical Lines
Sewer Lines
Septic Systems
Pipe Detection For Remodeling or Construction Projects
When your Manteca or nearby area commercial or residential plumbing pipes spring a leak, it can be really difficult to tell where the leak originates unless you have the equipment to locate the leaks without digging up the plumbing system. Unfortunately, many parts of the plumbing system are underground where you can't see them or get at them. Plumbing pipes may be in the foundation, in walls, or deep underground. With leak detection, we can find the source of the leaking pipes without digging. We use advanced technologies to locate leaks and the exact location of your pipes. Whether it's a leak you're wanting to find our the location of your pipes, Rooter Pro Plumbing is the plumbing company in the Manteca area to call.
We use a meticulous approach when locating your pipes and other plumbing systems. We use our training, expertise, and advanced technologies to help you with pipe location for your upcoming construction or remodeling project.
Locate Gas Lines & Testing
When it comes to your gas lines, only professionals should ever work on them. We provide expert gas line testing to ensure your home or commercial property stays safe. We can also locate all your gas lines if you're planning to dig for any reason. Never, ever dig until you find all the gas lines on your property! Rooter Pro Plumbing can help you locate your gas lines, test for leaks, and can take care of all your other Manteca area plumbing needs!
If you are looking for pipe location services in California, then please call 209-834-0173 [Manteca], 209-576-1617 [Modesto], 209-835-3114 [Tracy], or 209-462-3735 [Stockton] or complete our online request form.