The Turlock, CA Plumbers You're Looking For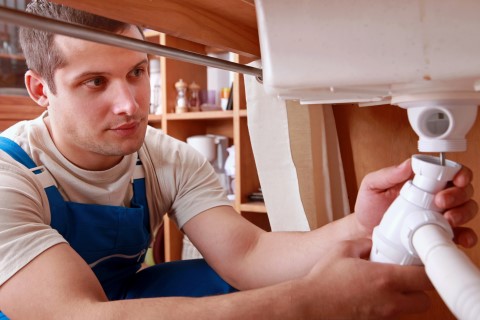 If you are looking for a Turlock plumber you can trust to take great care of you as a customer, call on our professional plumbers at Rooter Pro Plumbing. We'll treat you and your home or commercial business with the respect you deserve. Plus, you'll get some of the best services with upfront pricing that you can find in the Turlock or other areas of California. Night or day, we're ready to handle your emergency plumbing repairs with expertise 24/7. We also offer a full line of other professional plumbing services that can be scheduled at your convenience.
When you're looking for a local Turlock plumber, you're looking for ones that can do it all, care about their customers, treat you with respect, and have efficient tools that make the work go quickly and smoothly. You also want to have a guarantee that you'll be happy with the workmanship. We know there are many things you are looking for in a good Turlock plumber, and that's why we've built our company around your needs. Rooter Pro Plumbing is the name to remember when you need any kind of residential or commercial plumbing service.
Turlock Drain Cleaning
Our Turlock drain cleaning plumbers know that your drains will accumulate debris. This debris can get clogged up in your drains, many times causing foul odors. With scale or sediments in the water coating your dishes and making scum as it comes into contact with soap, you could be frustrated but not know what the issue is. Professional plumbers offer drain cleaning, and we can make quick order of the work with our state of the art Hydro-jetting tools. This will power through the toughest of scale buildup in your pipes and will clear your clogs.
Best of all, having a regularly scheduled drain and pipe cleaning service will keep the scale from building up too much. Add on a water softener and you can keep your pipes much cleaner longer because they remove the scale and sediments. Filtration units should be installed to ensure the water coming into your home is clear of all the naturally occurring sediments in everyone's water supply. With these three things, you can know you have great water running through your pipes with fewer instances of corrosion, scale problems, and bad tasting hard water.
Leak Detection for Turlock
Many times, finding the location of the leak for your Turlock plumbing system requires the plumber to tear up your lawn or foundation, even walls, but with the right tools, a local plumber can find the leaks with infrared technology. Rooter Pro Plumbing has the professional tools and experience to locate your leaks quickly and get them repaired.
You Can Rely On Our Expert Plumbers
If you are looking for plumbing services in Turlock, California, then please call 209-834-0173 [Manteca], 209-576-1617 [Modesto], 209-835-3114 [Tracy], or 209-462-3735 [Stockton] or complete our online request form.