Tankless Water Heaters For Your Home or Commercial Business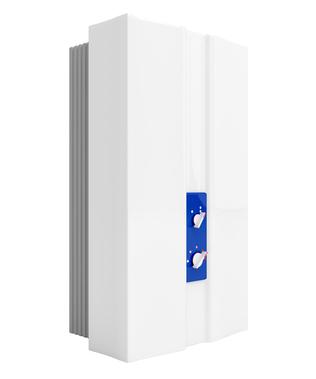 There are many options available to homeowners looking to purchase new water heater systems. When you're looking for a water heater replacement, consider this options for the great advantages. The potential efficiency of your water heater options need to be considered in order to determine which system is best for your home. With the tankless water heater, you have instant hot water on demand.
Many have discovered how great tankless water heater are for their homes and businesses. A tankless water heater can be installed to serve the entire needs of the home or commercial business. Instant hot water with no tank for sediments to build up in is the way to go for many today. Rooter Pro Plumbing can help you with a great tankless water heater whether you want to serve all the faucets or just one in your home or business.
Saving Utility Costs With Tankless Water Heaters
A tankless water heater doesn't have to run constantly (even when you don't need it) in order to provide you with hot water. Plus, there's no waiting and waiting while you watch all the cold water pour down your drains like you do with a tank water heater. You can save all that power and water with a tankless water heater. You'll have instant hot water when you turn on the faucet and no tank to keep running!
Tankless Water Heaters Save Space
Saving space is another reason to choose a tankless water heater system for your home or business. They take up about 25% of the space that a tank water heater will. Plus, you can install them only where you need them or to serve all your faucets in every room. Do you own a medical clinic? Tankless water heaters are perfect for this and many other reasons.
Rooter Pro Plumbing For Your Tankless Water Heater Needs
Whether you have a tankless water heater or not, Rooter Pro Plumbing can make repairs, install new, or handle replacements with expertise. Our plumbers will give you honest, expert advice, upfront quotes, and 100% satisfaction guaranteed on workmanship. If you have a current water heater that keeps needing repairs, it may be better to replace it with a more efficient, energy saving unit.
The tankless water heater will take care of many problems you may currently be experiencing with sediment buildup that burns out heating elements, tanks that are too small to service your needs, and all the hours of energy you're purchasing to keep water heated at all times of the day and night. Ask about a tankless water heater and we'll discuss all the pros and any cons with you.
If you are looking for tankless water heater services in California, then please call 209-834-0173 [Manteca], 209-576-1617 [Modesto], 209-835-3114 [Tracy], or 209-462-3735 [Stockton] or complete our online request form.