The Professional Plumbers For Lodi, CA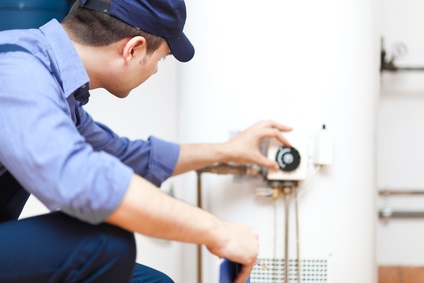 Our Lodi, CA plumbers are ready to help when you need plumbing services. At Rooter Pro Plumbing, we can help you with our full plumbing services that make you our priority. You'll have quality repairs that last, expert troubleshooting, and a company that cares about your well-being. Plumbing problems such as leaks or drain clogs can happen at any time of day or night, and they can occur anywhere along your plumbing system.
Our professional plumbers have the tools and equipment, along with plenty of experience to locate your leaks and clogs quickly without tearing up your foundation, walls, or lawn to find hidden problems. We're ready to help with the right equipment, training, and experience whether it's day or night to take care of your emergency Lodi plumbing repairs. Plus, we offer other services that can be scheduled including fixture replacement, drain cleaning, water heater replacement, tankless water heater installations, kitchen and bathroom plumbing & fixture remodeling, and so much more.
Emergency Plumbing Services
Whether it's daytime or in the middle of the night, your emergency plumbing situation is important to us. We don't like to see anyone going without water or having to deal with a backup. At Rooter Pro Plumbing, our first priority is you so we provide 24/7 emergency plumbing services. Rooter Pro Plumbing professionals are the local California plumbers you can count on to get your repairs done efficiently. Whether you have a Lodi home or commercial business, our expert plumbers can take care of your plumbing repairs right. Keep our number handy because finding a good plumber while experiencing a plumbing emergency isn't always easy. When you need repairs, clogs, leak detection, frozen pipes, or any other emergency plumbing service, we're ready to serve you.
Lodi Sewer & Drain Cleaning
The sewer lines and drains of your Lodi plumbing system need attention from time to time. It's important that your drains are cleaned or problems can build up within your pipes. Sediments and lime scale in homes that don't use a water softener and filtration system will have these substances coating the pipes. When it does, it begins to build up over time and can cause clogs.
Getting this natural occurring deposit cleared from your Lodi sewer lines and drains is the first step to getting rid of the problem. Next, you should take a look at some of our water softeners and filtration systems to rid your plumbing system of future problems. Our Hydro-jetting gets your drains and sewer lines cleaned to ensure the rock hard scale buildup is removed. And, we can set you up with a water softener and filtration system to help rid your plumbing system of scale and purify your water for drinking.
You Can Rely On Our Expert Plumbers
If you are looking for plumbing services in Lodi, California, then please call 209-834-0173 [Manteca], 209-576-1617 [Modesto], 209-835-3114 [Tracy], or 209-462-3735 [Stockton] or complete our online request form.