The Tracy, CA Plumbers You Need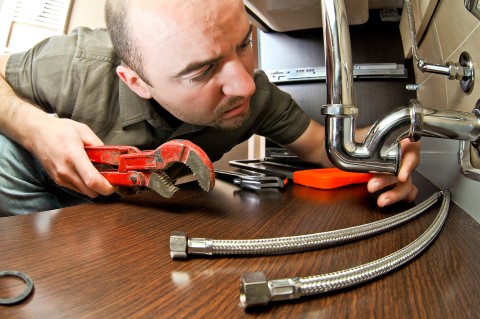 If you live in a Tracy, CA home and are looking for a professional plumber to call for repairs, clogs, and other services, keep our number handy for those emergency times. We are available any time for emergency repairs. It's true that there are a lot of plumbers to choose from in the Tracy area, but you'll be calling the best when you call Rooter Pro Plumbing. We are a local company who can serve you any time of night or day for emergency problems. And when you choose us, we have the tools and technologies for expert troubleshooting including leak detecting, clog location, pipe replacement, and drain cleaning. With our state of the art equipment, your issues will be fixed in no time and without all the digging that costs so much in labor and tears up your property.
24/7 Emergency Plumbing Repairs
Any time you need an experienced Tracy plumber, you can count on our full services and quick response to your needs. We serve both commercial and residential customers in the Tracy and surrounding areas. Whether you're needing plumbing repairs, kitchen and bathroom fixture replacement, clogs removed, leaks repaired, sewer and drain cleaning, or water heater services, we can get it done for you with expertise. We also can serve your water softener and water filtration needs whether you want to install new or are having problems with it.
Leak Detection
As the days go by, your home's drains, connections, joints, and pipes are subjected to tiny movements or vibrations in the earth as well as temperature changes that cause things to expand and contract. Over time, the areas where your plumbing system connects together will vibrate enough to crack the seal in the connection. Before you know it, you find a wet spot in your lawn, on your flooring or you get a high water bill, wondering who used all those gallons of water.
Unfortunately, the leak could be anywhere, and even if your floor is soaking wet, the problem could be within your walls or in your concrete foundation. The last thing you want when you know there's a leak somewhere is to deal with a someone who has to tear out your walls or foundation just to find the broken part of your plumbing system. Leak detection is handled by our professionals without destroying your home or lawn. We use infrared technology to locate all your leaks. This state of the art technology helps us to save you labor charges for all the hours it could take to locate the cause of the leak.
You Can Rely On Our Expert Plumbers
If you are looking for plumbing services in Tracy, California, then please call 209-834-0173 [Manteca], 209-576-1617 [Modesto], 209-835-3114 [Tracy], or 209-462-3735 [Stockton] or complete our online request form.