Manteca Drain Cleaning And Video Inspections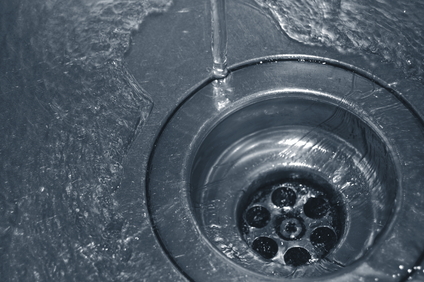 Rooter Pro Plumbing can take care of your drain cleaning for commercial and residential owners in the Manteca, Modesto, Stockton, Tracy and surrounding areas. We have the tools to do video inspections and very effective water jetting drain cleaning. In the plumbing industry, technology has advanced to provide us with tools that make drain cleaning efficient and effective. Years ago, if you had pipes that wouldn't flow or clogs stopping your sewer system up, there were few things a local Manteca plumber could do about it. The only option available was to dig up the pipes if the clog wasn't in the immediate vicinity of your drain. But today, we can run a camera down your lines to locate the area of the clog. Instead of digging up the lawn to locate a sewer line clog, it can be located easily without damaging your property.
Because of modern technology with closed circuit cameras and fiber optics, your local plumber can now inspect your drains and locate problems easily. We can see exactly what's going on inside your pipes without digging or breaking up your home's foundation. The camera for drain clog location is a flexible, waterproof drain camera that is passed through the drain and into the pipes. This technology shows live color video feed in vivid imagery to detect the location and type of problem. It takes less time, effort, and labor time which means it saves you on the expense to remove your drain clog. Drain Cleaning is important in keeping your pipes from accumulating clogging materials like scale, sediment buildup, hair, and other things that form into clogs in drains.
Why Get Regular Drain Cleaning?
Drain cleaning isn't always about clogs that have stopped up your plumbing. Very few homeowners realize that scale and sediments are building up along their pipes. Scale is a substance that is caused by heated minerals in the water. Sediment is made up of this substance but is heavy enough not to float, so it can accumulate in the bottom of your hot water tank. When the sediments are heated to a certain degree, it turns into scale which will coat all your pipes, inside fixtures, your dishwasher and dishes, and washing machine. Have you seen that white powder on your dishes or do you have a hard, crusty coating inside your faucets? That's the problem! Drain cleaning can fix all that if you do whole home drain cleaning.
Having your drains cleaned out can be important to your health too. Think of a stalactite inside a cave as it drips, drips, drips down the minerals to form hard cave walls eventually. This is how your drains and pipes get coated too. And when they're coated, everything you put down the drains will stick to it to eventually form sluggish drains and clogs. Rooter Pro Plumbing can service your drains with professional drain cleaning so you can rid your pipes of any substances building up. Let us help you keep your drains from accumulating all that unhealthy mess!
If you are looking for drain cleaning services in California, then please call 209-834-0173 [Manteca], 209-576-1617 [Modesto], 209-835-3114 [Tracy], or 209-462-3735 [Stockton] or complete our online request form.