Beautiful Faucets, Fixtures, & Sinks For Modesto & Surrounding Areas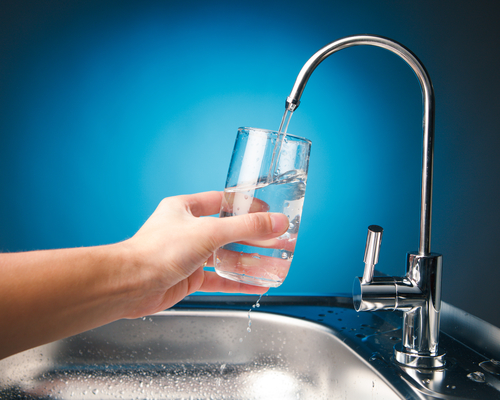 If you're wanting to remodel your kitchen or bathroom in or near Modesto, California, Rooter Pro Plumbing can take care of your faucets, fixtures & sinks. We'll handle all the plumbing work with expertise. Fixtures are often regarded as just the hardware of your plumbing system such as faucets and handles, spouts, shower heads, etc., but in plumbing terms, the word represents your bathtubs, sinks, shower, toilets, bidets, and spas as well. We can handle all your fixture replacements, sink replacements, faucet replacements, and more.
Experienced Plumbers To Replace Faucets, Fixtures, & Sinks
When you're looking for a plumber to replace your faucets, fixtures, and sinks, you need to find a local plumber you can trust to give you upfront prices, great advice, competitive rates, and expert workmanship. Rooter Pro Plumbing are the experienced, local professional plumbers to handle all your plumbing needs including faucet, fixture, and sink replacement. We can also install new for your new construction needs whether you own a home or commercial business.
Beautiful Faucet, Fixture, & Sink Options
When you do things like updating your bathroom with fixture replacement, you're adding value to your home or commercial business. Plus, you'll have the pleasure of enjoying how beautiful your space looks, and you can choose have longer lasting, better looking, and more energy efficient fixtures. Updating your sink and faucets is one of the easiest ways to make an impact in change for your bathroom and kitchen. If you're ready for beauty, there are options you'll love in stainless steel, bronze, hammered copper, and chrome for fixtures.
Your shower is a fixture as well. Many people think that fixtures don't include showers, tubs, or toilets, but they do. Sinks, showers, and tubs also have small fixtures which include the faucets, spouts, handles, and shower heads. Pretty much any item that water is involved in would be a fixture or appliance. Think of all the great options you have in shower head fixtures! There are so many to choose from, but some favorites for updating are freestanding gooseneck fixtures, rain shower fixtures, rain head massage panels, triple shower head fixtures, and fixture options that include LED colored lighting too!
The contemporary sinks of today are phenomenal. Whether you like porcelain, glass, natural petrified wood, hammered copper, oil rubbed bronze, copper, crystal, travertine, or hammered nickle, you have plenty of options in sink styles for an updated look.
Rooter Pro Plumbing wants to help you replace your old faucets, fixtures, and sinks! We can help you find the perfect style and materials to meet your needs and desires.
If you are looking for faucet, fixtures, and sink services in California, then please call 209-834-0173 [Manteca], 209-576-1617 [Modesto], 209-835-3114 [Tracy], or 209-462-3735 [Stockton] or complete our online request form.