The Modesto, CA Plumbers You Need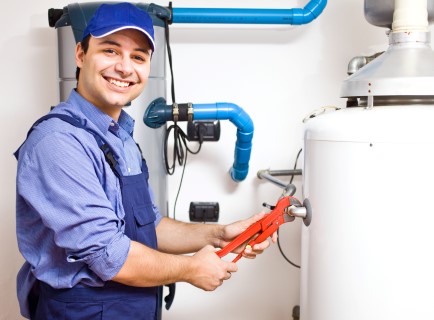 Our Modesto, CA plumbers are here for you when your plumbing system needs attention. At Rooter Pro Plumbing, we make serving our customers with quality repairs that last a priority. We can find the causes of your plumbing issues and help you get them fixed. Whether you need leak detection, hydro-jetting, drain cleaning, or any of our other full line of plumbing services, we're ready to help with the right equipment, training, and experience to take care of your Modesto plumbing needs.
Emergency Plumbing Services
Finding a good plumber in Modesto can be a bit difficult if you're in an emergency situation with your plumbing. You'll need to find local plumbers you can trust to do good work, make repairs right, and give you and your property the respect you deserve. You'll also want to be sure your plumbers have the experience and tools to get the work done effectively and efficiently. And, you'll want someone on call day or night because emergency plumbing problems never seem to happen during convenient times. Rooter Pro Plumbing wants to be your go-to plumbers no matter if you have emergency repair needs or plumbing services that can be scheduled for another time.
Whether you have a home or commercial business in Modesto, your plumbing problems can be taken care of with the help of our expert plumbers. When you need repairs, clogs, leak detection, frozen pipes, or any other issue, we're ready to serve you.
Modesto Sewer & Drain Cleaning
Your Modesto sewer lines and drains need attention from time to time. It's the same with any other plumbing part-problems can build up. Lime scale and sediments can coat your pipes to such a degree that only a trickle of water gets through. For this issue there are two things that need to be done. First, get your sewer lines and drains cleaned. Second, install a water softener so this problem goes away. Ridding your drains and pipes of scale buildup is important or you will easily suffer from frequent clogs. But keeping the problem away is even more important unless you want to deal with the situation again. We can hydro-jet your drains and sewer lines to ensure the rock hard scale buildup is removed. And, we can set you up with a water softener to help rid your plumbing system of scale.
Modesto plumbing repairs can involve many issues such as cracked pipes, broken pipes from tree root infiltration, rusted connections that need replacement, water filtration system repairs or replacement, and much more. When your plumbing system isn't maintained and properly treated, not only can your pipes and connections fail, but your fixtures can get corroded and built up with scale too. Let us help you treat the cause of your plumbing problems so the issue is resolved once and for all.
You Can Rely On Our Expert Plumbers
If you are looking for plumbing services in Modesto, California, then please call 209-834-0173 [Manteca], 209-576-1617 [Modesto], 209-835-3114 [Tracy], or 209-462-3735 [Stockton] or complete our online request form.