Professional Commercial Plumbing Services For Manteca & Beyond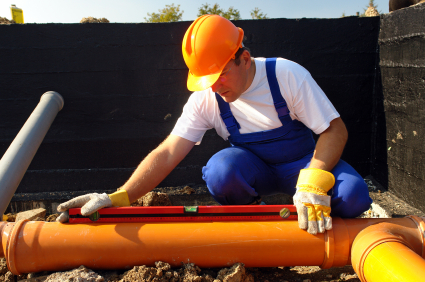 Rooter Pro Plumbing provides expert commercial plumbing services for the Modesto, Manteca, Stockton, Tracy, and surrounding areas in California. As a local, licensed, and insured plumber, our professionals have the training, experience, and advanced tools to take care of any commercial plumbing need. While we focus on repairs, we can also install new commercial plumbing systems. Plumbing repairs take an experienced local plumber to handle who can troubleshoot issues, inspect sewer lines, locate leaks, hydro jet clogs, do trenchless repairs and repiping, and more. We can repair or replace water heaters, plumbing fixtures, air filtration systems, and water softeners. Take a look below at why you'll love our professional commercial plumbing services!
Commercial Backflow Testing
Our professional Manteca area Rooter Pro Plumbing company can take care of testing your backflow preventers so you don't have to worry about conforming to requirements. We can also make repairs on your backflow system. Backflow preventers are important to your commercial business to ensure your clean water supply doesn't get contaminated by the wastewater system when there's problems with the sewer lines. Call us when it's time for your next backflow testing and we can set up a schedule to ensure you're always in compliance.
Commercial Water Heaters
Commercial gas and electric water heaters can serve huge buildings. Water heater problems can cause the business to be "Closed For Repairs." Rooter Pro Plumbing can get your water heater issues resolved so you can keep your business operating as usual. We have a 24/7 full dispatch emergency repair hot-line available for your convenience to take care of your water heater needs and any other plumbing you need to stay open.
Commercial Gas Line Leak Detection & Repair
To be able to work on gas lines, it takes training, certification, and experience for services like commercial gas line leak detection & repair. Our experienced Rooter Pro Plumbing company can help you with your commercial gas lines. If you believe you have a commercial gas leak, remove everyone from the building and give us a call right away.
Why Choose Our Commercial Plumbing Services?
It's important as a commercial business owner to realize that not all plumbing companies are the same. With our 100% customer satisfaction guaranteed, 24/7 emergency repairs, state of the art equipment, charges by the job -not by the hour, background checked & drug tested employees, and fully experienced expert plumbers, you'll love our reliable service! Whether your commercial plumbing system has a leaky faucet, clogged toilets, sewer line issues, or any other type of commercial plumbing problem, we'll be there for you every time!
If you are looking for commercial plumbing services in California, then please call 209-834-0173 [Manteca], 209-576-1617 [Modesto], 209-835-3114 [Tracy], or 209-462-3735 [Stockton] or complete our online request form.