What To Know About Sump Pumps For Your Manteca Home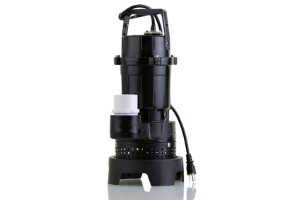 Flash floods can happen anytime. If you don't want to have to go through slab repairs, mold remediation, crawl space repair, and possibly flooding up to the ankles or knees in the home, you'll want to look into installing a sump pump system. Any low lying property will be more susceptible to flooding.
Homes with basements will have more problems with flooding since the room lies below ground level. As the ground beneath your basement becomes saturated with water, it slowly seeps into the foundation and walls unless they are properly waterproofed. Even then, there can be problems as the waterproofing ages. Heavy rainfall and river swelling are not uncommon in Manteca, so sump pump installation is a good idea for everyone.
Flash floods can really take us by surprise when they deliver so much rain the ground can't absorb it fast enough. That's when sump pumps come to the rescue for a lot of homeowners. A sump pump is simply a pumping system that removes water as it begins to pool. There are different types of sump pumps available for different locations of the home or the yard.
Here is some information about two common types of sump pumps which our Manteca plumbers regularly install.
Battery Backup Sump Pumps
Sewage Pumps
Combination Sump Pumps
Primary Sump Pumps
Alarm Sump Pumps
Pedestal Sump Pumps
The pedestal sump pump is not as complicated to install as the submersible sump pump because the pump rests above ground on a pedestal and the pit is more shallow or narrow than the pit for a submersible unit. The pedestal sump pump will sit level to the foundation and is more easily accessible to replace or repair.
They basically look and act like the system inside your commode. A pedestal sump pump is quicker to install and there is more flexibility to the locations where they can be installed. The base will need to be properly secured in a small pit.
The biggest drawback to a pedestal sump pump is the motor. It is not strong enough to pump out large amounts of water during a flood. If there is a significant amount of water to pump, they cannot work fast enough. Another concern is that they are not fully submerged in a sump pit, so the projection can be hazardous or take up more space than you may want.
Submersible Sump Pumps
Some systems, like the submersible pumps, are fully concealed in a sump pit. This type of installation will require jackhammering of the slab to break through the concrete and dig a larger pit than a pedestal pump would need.
Submersible sump pumps can be installed in ground areas. They have to be situated in low-lying areas where the water would flow to. They are installed into a hole that is created to collect water. This sump pit needs to be large enough to hold enough water for the pump to continue pumping. When you get a lot of downpour from storms, flash floods, or plumbing leaks, your home can be better protected with a submersible sump pump both inside and outside.
Sump pumps can be placed where you need them including the laundry room, basement, garage, storage area, workshop, and outside the home in the yard near the foundation areas. You can also install them in any low lying area where you don't want water to pool. They come in different sizes with different options and motor sizes.
Sump Pump Installations
When you need to get rid of pooling water in or near your home, installing a sump pump is the answer. You may also need to waterproof the basement area to prevent problems with standing or seeping water. The damages caused by flooding can be very significant.
If you are looking for a Manteca plumber to handle the sump pump installation, call Rooter Pro Plumbing. We can help you choose the right system for your home and recommend where to install them. Our team also handles sump pump repair service in Manteca, so you won't have any issues later when it comes time to repair or replace it.
You Can Rely On Our Expert Plumbers
If you have questions or need sump pump installation service in Manteca, CA, then please call 209-834-0173 [Manteca], 209-576-1617 [Modesto], 209-835-3114 [Tracy], or 209-462-3735 [Stockton] or complete our online request form.